About
AJF Web Design
So you want to find out a bit about AJF Web Design? AJF Web Design, owned and operated by Andrew French, is an interactive media and graphic design business based in Lossiemouth, Scotland.
I have always had a love for art and design as far back as I can remember, whether it was drawing with pencil on paper or designing on screen, and that love of design translated across into business when I started AJF Web design back in June 2011.

I first realized the possibilities of image manipulation using graphic software after a week of work experience at Moray Instruments and Computers in Elgin where my Dad worked. I was shown a digital camera and how you could change different elements of that image using photoshop style software by a programmer called Les, who also showed me how to program an image slideshow. This might not seem that big of a deal or very impressive but it was back in 1992 and I was blown away with what I had seen.

I have been lucky to work on some great projects for local businesses like Absolute Therapy and Cascade Blinds, local authorities including the Highland Council, musicians The Dee String Quartet of Aberdeen and Danny Mortimer to mention a few.
Since starting AJF Web Design on the 16th of June 2011 Andrew has worked on a wide variety of projects for a varied range of clients all over the UK. Projects have included:
The design and build of static brochure websites, blogging platforms, full CMS managed sites and online, eCommerce shops.
3D CAD design projects creating realistic 3D visualisations from flat 2D plans.
Designing and developing games for education and fun.
Augmented reality projects, again for education and fun.
Audio/video editing and special effects.
All manner of graphic design projects for screen and print, from simple logo design to full branding projects where he has designed everything for a retail business including the logo, company colour scheme, website, advertising materials, packaging and even some of the products themselves

.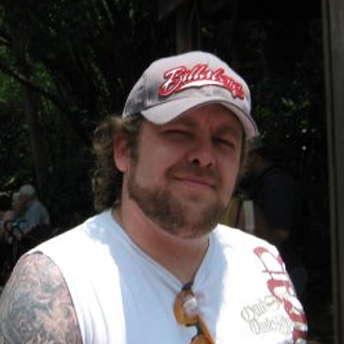 Andrew French
BA Hons Interactive Media
I started studying for an HND in interactive media at the University of the Higlands and Islands Moray College in September 2011, just three month after starting my business. I wanted to study in the field I was working to not only give me credability but to be able to offer the best service possible to my clients. I ended up studying for four years (there was a break between HND and the Degree) and achieved a Bachelour of Arts degree with Honours First Class in July 2017.
Skilled In
Available
Sevices
3D Design, Modelling & Animation
Using a 3D engine I can create 3D versions of 2D concepts to let you visualise your design from various angles. You may have plans for a building you want to see in a realistic style or maybe you're looking for an animation of shipping lanes, how about a mascot used in advertising or an environment for your latest game? What ever you have in mind get in touch for more information or view some of my work HERE.
Audio & Video Editing
Using industry standard software I offer editing services for both film and audio. Editing video to tidy up your film project, adding titles and transitions, recolouring frames and even adding in special effects, overlays and particles. Get in touch for more information, view some of my work HERE
Search Engine & UX Optimisation
Having a good looking website is great but if the user experience is poor then people won't return and worse, if they can't find your website then they can't visit it in the first place. I can offer a service to enhance the performance of your website, integrate your social media platforms and give your users a better experience all while improving your chances of getting a better ranking on search engines.
Can't See What You Are Looking For?
If you can't see the service you need that doesn't mean I don't offer it. I am constantly adding new services so please get in touch with what ever project you have in mind, if I can't help then I will be able to direct you to someone who can.
Client
Reviews